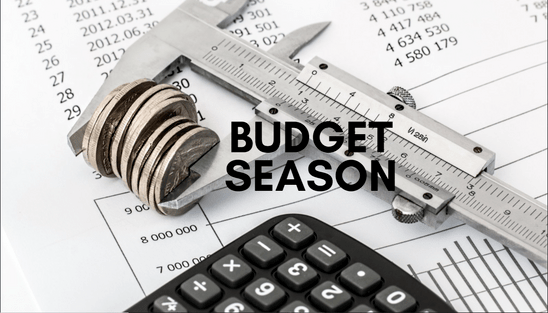 So, How is your budgeting for this season going on? Got a perfect budget and forecast planned for 2021? 
Or you are pulled back by the limitations and challenges? Or is it running smoothly?
Don't worry! If you think you are the only one struggling, you're wrong. You are not the one facing challenges while preparing budget. Many organizations are struggling too!
May be you are sick of manually collecting data, finding & fixing errors, multiple excel consolidation etc., How will you feel if we say, we have a solution for you to thrive during this budgeting season?
We have a better way to do it right! Streamline your annual budgeting methods by these survival tips.
          Choose the right tool for your organization. Always operate a step ahead of your competitors, forward thinking is the key here. Hire a software for your budgeting needs; it should have zero training period, task automation and data integration. Most softwares nowadays are extremely flexible, scalable and does financial operations automatically. 
            Even our own software PivotXL offers Excel as a front-end solution for all your data problems like reporting and consolidating, thus completely wiping out training time since we are more handy in Excel.
Do not waste time on emphasizing every small detail in your organizational level. Just concentrate only on the main key factors that drive your business and move on to the secondary drivers. 
If you are looking out to buy an application, make sure it is expansible and covers the entire organizational level.
          Budgets are not just numbers and targets. The budget you design should be truly effective and has to be developed based on past results and future forecast. 
          Using last year's information, create a budget that is achievable by your employees. Blindly do not go beyond unrealistic numbers.
          Create a team separately for budgeting and include people who fit perfectly for the role. Go with staffs having financial responsibility and are natural in figures & data estimates for budgeting.
           Think different and involve people outside your circle who can bring a fresh perspective & accurate predictions for your budget.
 Thrive during this budget rather than surviving. Go on full attack mode! When you do budget in traditional way; it will eat a lot of your time & energy and are prone to errors.
Modern budgeting techniques include usage of software or application for budgeting. These softwares reduces time and are accurate, also report consolidation and sharing are automated. Try to follow these thriving tips and rock this budgeting season. For queries or demo, Contact US and get expert insight.